2023 All Star Tournament
Host: Corpus Christi United, LMK
June 29-July 2, 2023
Corpus Christi, Texas
**********
2022 All Star Tournament
Host: North Brownsville, LMK
July 1-3, 2022
Brownsville, Texas
**********
2021 All Star Tournament
Host: Laguna LMK. July 2-4, 2021 Corpus Christi, Texas
**********
2020 All Star Tournament
Host: Laguna LMK  July 3-5, 2020
**********
2019 All Star Tournament
Host: Brownsville North LMK     July 4-7, 2019
Thank you to our All Star Sponsors for supporting
our All Star teams!
The Franks Family     The Huff Family
The Nerenberg Family      The Skoglund Family
The Torgerson Family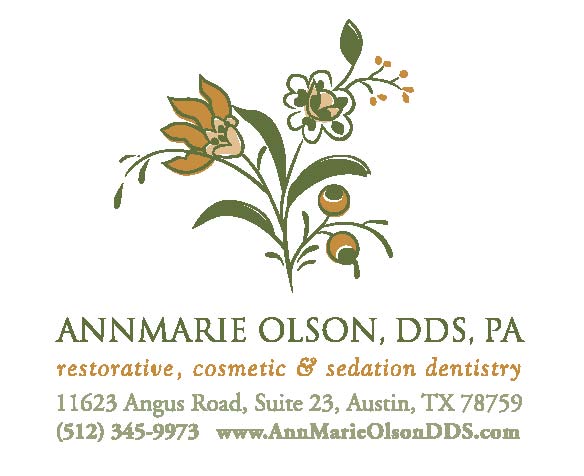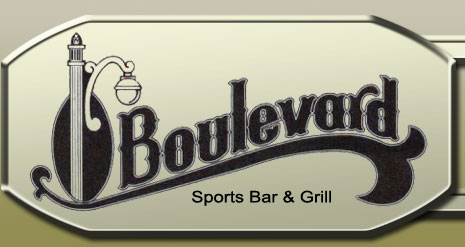 **********
2018 All Star Season:
Congratulations to all the 2018 NWA Kickball All Star teams!
Juniors finished 3rd
Seniors finished 4th
Teens battled through some extra innings games but did not place.
Thank you to our All Star Sponsors for supporting our All Star teams!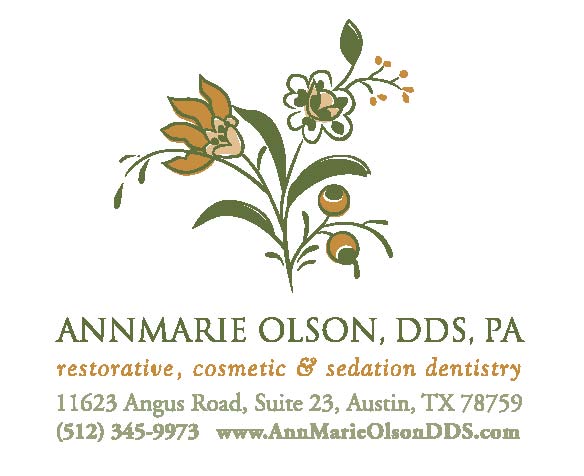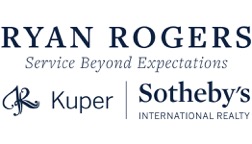 ---
Congratulations to Lauryn, Emma and Sydney for "kicking it over the fence" during the 2017 All Star Tournament! Way to go girls!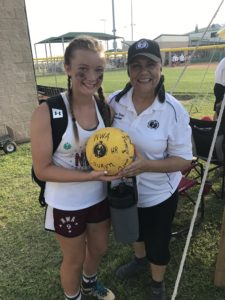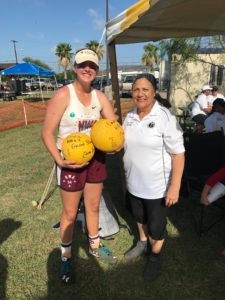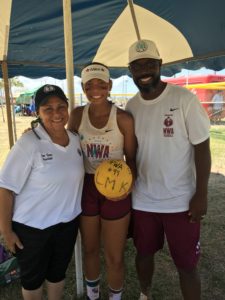 Final reSults from The State tournament
Juniors fight their way back to take Second Place
Seniors go Undefeated to win the State Championship
Teens play a grueling 10 innings but came up short to take Third Place
Great plays, big laughs, lots of fun. Thank you all for a great State Tournament for NWA!
All Star tournament brackets
JUNIOR Bracket click HERE
SENIOR Bracket click HERE
TEENAGE Bracket click HERE
NWA Kickball All Star Team Photos 2017
JUNIORS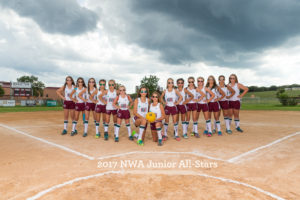 SENIORS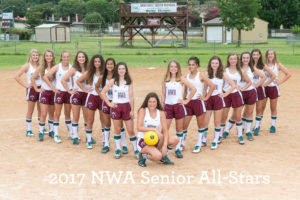 TEENAGE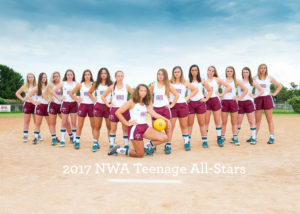 ---
Thank you to our 2017
All Star Sponsors
The Franks Family
The Torgerson Family
The Skoglund Family
Vars Interior Design
Thank you to our All Star Supporters
Luly Photography / The Shoaf Family
The Sellers Family
---
Game Recaps:
Juniors:
Sunday: 9:00am game vs Tip-o-Tex
McKenna with a two run double, 4-0 top of two
Gracie double play to get us out of second inning 4-3
Alisha double play to get us out of 4th
Addie kicks a double two run in to win the game 6-5
Solid defense to close out the inning.
Juniors win!
Next game at Noon
Saturday: 3:00pm game vs OSO
With a tricky first inning including an injury scare for Gracie, the girls bounced back tagging a runner at home and pegging a runner heading home. Aggressive base running by OSO helped them finish the 1st inning up 2-0.
With a great catch in RS by Alisha in the 3rdinning, NWA was trying to hold OSO but their speed around the bases was troublesome.
In the 5th inning Addie gets on base with a grounder to LS. Charley drops a blooper on the Pitcher who bobbles the throw. Her Single advances  Addie to 2nd. KJ drills a kick at the LS that scores Addie from second.  Charley advances to 3rd.
Rally ended with NWA down 1-7.
In the bottom of the 5th, Olivia makes a great catch in LF and Alisha another great catch at RS to hold them to no more runs.
NWA had a great effort but couldn't score again and lost 1-7.
NWA Juniors play again Sunday at 9:00am.
********************
NWA vs Robstown:
NWA juniors started off very fast and jumped out to an early lead 3-0 by the second inning. KJ pitched fantastic and kept Robstown off the bases for most of the game. Big props to Gracie, Charley and Alicia for great infield play.
Highlights:
* Bases loaded homerun by McKenna
* Ella's fantastic triple bringing in two runners
* Successful bunts
Over all fantastic energy and great speed on the bases!Final Score-NWA 19, Robstown 2
Run ruled in the 5th
NWA vs Riverside:
After a slow start, the Juniors turned it on. They were down 0-2.
KJ kicked a 2 run double in the 4th to take the lead. 4-2. One more scored to end the 4th up 5-2.
Gracie singled over 2nd, RBI KJ from 3rd.  Parker slid into home safe to score the 6th run in 5th inning
Olivia bunt to advance Alisha to 2nd. Gracie had a killer double play in the 4th.
6-2 in the 5th
Solid defense holding them. Olivia had a big catch in LF to fire everyone up!
K last kicker!
NWA for the Win 6-2!
Seniors
Sunday 3:00pm Championship Game
Game 5
NWA Seniors 1 * East Brownsville Seniors 0
This was an incredible defensive battle in which the only run was scored NOT by an error, but by offensive grit.  2nd basewoman (and lead-off kicker in the bottom of the eighth inning) Erin finally found the only place on the field where a line drive went uncaught—short right field.  Erin's speed and Coach Kathy's determination to get a runner in scoring position set the stage for the seniors' extra-inning victory.
With Erin on 2nd, East Brownsville walked right short Maddie to have a force at third. With one out and runners on first and second, 3rd basewoman Lauryn  put down what could have been a SAC bunt to advance the runners, but East Brownsville chose to try for the force at third. That decision cost them dearly, because Erin narrowly beat out the throw to third.  With bases loaded and only one out, left short Alex stepped into the kicker's circle.  East Brownsville moved their outfield in, and their pitcher threw two slow rolling "baby balls" across the plate.  Alex lined the second ball to short left center for the second out, but Erin was able to tag up and cross the plate safely before the throw reached home.  Game over!
What an exciting end to a fabulous tournament for those wonderful 15 girls who brought the hardware back to Austin.  It wouldn't have been possible, however, without the incredible job of each and every player on the field and the alternates in the dugout.  Defense allowed only 4 runners in this effort, with none advancing beyond first base.  Our defenders were so incredible that our pitcher's effective ERA was 0.00, because the only run scored against us in all 5 games was unearned.  Ending stats:
NWA Seniors= 14
NWCC + Laguna + Brownsville North + East Brownsville + East Brownsville=1
Sunday: 10:30am
NWA Seniors 1 * Brownsville North 0
Wow! What a defensive battle! NWA Seniors outlasted Brownsville North's solid team in a nine inning dog fight.
There are just too many fabulous defensive plays to enumerate right now, so I will just record that our defense was absolutely flawless. BN had only one runner in nine innings, and she did not advance past first base. What is the saying? Offense sells the tickets, but defense wins the games. That was certainly true in this game, except for MADDIE scoring our solo run.
With one out in the bottom of the ninth, Maddie kicked a hard grounder that hit the left short's foot. That momentary fumbling allowed Maddie to reach first.
Master bunter Mallory SAC bunted, and Coach Tiger waved Maddie to third. BN's cutoff at 3B tried to peg her, but Maddie was already hip high on the base. Tiger sent her home, and from the dugout it looked as though the recovered ball at third would result in her being tagged at home. The catcher tagged low, however, and Maddie hurdled over the ball. The quick thinking BN defense appealed home, hoping she might have missed the base. The umpire-in-chief was in the perfect position to deny the appeal, however, and the run went up on the board!
You've got to want it to win it, and we wanted it bad! Seniors are back at the hotel, awaiting their next opponents. Well deserved rest, ladies!
Saturday: 4:30 game vs East Brownsville
Whew!  The NWA senior defense held back the onslaught of East Brownsville's experienced and talented offense to win this nail biter in five and a half innings.
EB's lead runner got on base on the third pitch, but after her teammate SAC bunted her to second base, she tried to stretch the advantage a bit too far. First basewoman Mallory rocketed the throw from left short Alex over to third basewoman Lauryn for the tag at third.  Left fielder Mackenzie caught the final out of the inning, a high fly to deep left field.
NWA seniors scored both their runs during their first at kicks.  Right short Maddie reached first base on a short pop fly that dropped behind second base, and Mallory expertly SAC bunted her teammate to 2nd.  Lauryn got the intentional walk (Maybe they saw her home run yesterday?)  Next kicker up was—wait for it—Alex!  Do I have to tell you what happened next?  Alex skyrocketed a pop fly, and in the confusion of the moment (and a collision), no one caught the ball!  Because there were two outs, the "run on anything" order was out, so Maddie and Lauryn scored, while Alex reached third.
In the second inning with one out, EBs second kicker drew a walk. The next kicker SAC bunted, and YOU GUESSED IT, the runner tried to go first-to-third!  Once again, first basewoman Mallory perfectly converted the throw from left short Alex and gunned down the runner at third to end the inning, with third basewoman Lauryn applying the tag.
We didn't have a lot of base runners after the first inning, but luckily that's all we needed.  We did have a lot of strong kicks, however, which forced EBs pitcher to throw a lot of pitches in the scorching heat.  In the 2nd inning with two outs, catcher Natalie proved the adage "never stop running," by kicking a hard grounder down the first base line which hit the base and careened out of the first basewoman's hands, allowing her a single.  Natalie could have easily given up when she saw the direction of her kick, but she NEVER STOPPED RUNNING!  Well done, Natalie!
EB's third at kick resulted in three quick outs:  a deep fly ball caught in center field by Jaz; a line drive secured by left short Alex; and an over-the-shoulder running catch at right short by Maddie.  Nicely executed, ladies!
Their fourth at kick, EB tried once more to convert a first-to-third run, but Mallory's throw said, "Not so fast!"  Lauryn's tag ended their attempts to advance beyond second base for the rest of the game.  The fifth and sixth innings had similar results with only one base runner reaching first.  In fact, in the entire six innings, pitcher Brooklyn had to face only 20 kickers!  Now that's defense!
Highlights of our amazing plays included: Mackenzie's caught fly in left field in the 4th inning; Maddie's expertly fielded grounder thrown to first base for the first out of the 5th inning; Alex's powerful throw to first after fielding a grounder down the third base line in the 5th; Lauryn's high pop fly catch at 3rd base in the 6th inning; Mallory's unassisted ground out fielded at 1st base; and the game ending running catch of a hard-kicked line drive to left field by Mackenzie.
Seniors play Brownsville North Sunday at 10:30am
********************
NWA vs NWCC
NWA seniors' first game was a scorcher!  With a heat index temperature of 107⁰, the 1:30 game tested our players' endurance and resolve.  All the pre-season conditioning and hot drills paid off, though, as the seniors outlasted NWCC 2-0.
Our amazing defense allowed only one runner in six innings!  (And that was in the 6th inning!)  First basewoman Mallory had 8 assists and 5 unassisted outs at first base; and, after throwing 52 pitches, Brooklyn scored a one-hit ball game, striking out two kickers and throwing 5 runners out at 1st base.  Right short Maddie threw out two runners at 1st base, and caught one line drive.  Third basewoman Ainsley caught a short line drive at third; Erin caught a high pop at 2nd base; and Mackenzie caught a deep center field fly to end the 5th inning.
NWCC's strong pitching and defense kept our team to one hit in the first 3 innings. With 1 out, Maddie converted the first pitch she received into a short line drive between pitcher and left short.  Mallory laid down a PERFECT bunt down the first base line, outrunning both the catcher and left short!  With Maddie on 3rd base and Mallory on 2nd with 2 outs, NWCC walked Alex to load the bases.
Speedster Jaz came up to kick with 2 outs and bases loaded.  She kicked a rocket back to the LS who could only deflect the ball toward 2B.  All preceding runners made it safely to their respective bases, and Maddie scored, giving Jaz the go-ahead RKI.
Our second run came in the 5th inning.  With 1 out, Ainsley kicked a high pop fly to center field.  With the strong wind blowing across the field, however, the center fielder was not able to make the catch, Ainsley made it safely to 1st base.  Kate expertly supplied the SAC bunt to move Ainsley to 2nd base, and with 2 outs, Erin line drive double on the 3B line easily scored her teammate.
NWA vs Laguna 
In our second game, our defense still rocked, committing only 2 errors and allowing only 1 run on 3 hits. Pitcher Brooklyn struck out 3 kickers looking, and assisted in 2 outs at 1st base.  2B Erin caught a hard line drive only a foot above the ground, and threw out a kicker at 1B.  Jaz in right field caught a screaming line drive close to the first base line for the 2nd out of the 6th inning.  AND someone finally kicked something to Alex at LS!  She finally got to use her amazing throw to finish 7 runners trying to reach 1st base.  Mallory was at 1stbase for 10 assists, as well as 2 unassisted ground outs.  Right short Maddie caught the only pop fly to come her way to round out the 18 outs of the game.  (Fabulous backing up on each kick, and a "saved-our-bacon" catch at 3rd base by Ainsley and back-up by Lauryn in left field limited our opponent's score.)
While our defense was stellar, our kicking started out a little slowly, as the Laguna pitcher held us to 1 hit in the 1st inning.  Alex opened up the 2nd inning with a line drive double to left field.  Second kicker Jaz ended up on 3rd base when her SAC attempt resulted in a triple and an RKI off an error committed by the opponent's left short.  Mackenzie laid down the SAC bunt to earn an RKI, putting us ahead by a score of 2-0 going into the bottom of the 2nd inning.
Laguna walked our lead-off kicker, Mallory, in the 4thinning.  After failing to lay down a SAC bunt to advance Mallory, left fielder Lauryn took a slow over-hand curve deep for a two run home run over center field!  How fabulous is that?!?  Jaz kicked a hard single down the third base line, but we weren't able to move her beyond 1st base.
The 6th inning found us ahead 4-1, but our kickers weren't finished yet!  Lead-off kicker Maddie got to 1<sup>st</sup> on a short line drive to 2nd base.  Mallory laid down the SAC bunt, but Laguna's 1st basewoman was pulled off the base!  With Maddie at 3rd and Mallory at 2nd Lauryn executed a perfect SAC bunt for the RKI.  Alex kicked herself onto 1st base, and Jaz (AGAIN!) kicked a deep fly double to left field, scoring Mallory and Alex.  Mackenzie SAC bunted Jaz to 3rd base, and Brooklyn's high, uncaught pop to 2nd base resulted in the 4th and final RKI of the inning.
NWA wins over Laguna 8-1.
Next game vs East Brownsville, Saturday at 4:30
Teens:
Sunday: Noon game vs EB
Really tight game. Well pitched and tightly defended.One bobble gave them a base runner who eventually scores 1 in the 2nd inning.
Solid pitching from Syd and defensive catches in the outfield by Calli and a great backup by Madison helping Emma secure an out at first.
In the 3rd inning. Marrisa snagged a high deep fly to LF and quickly got the ball in to trap the runner, who left second early, as she rounded 3rd. The throw to Casey trap back to Madison covering 3rd. Madison Tagged her going back to 3rd. Exciting defense.
Lindsey and Frida caught deep fly balls and another fingertip catch by Olivia in the 5th held them to no more runs.
NWA didn't get on the board. Lost 0-1
Teens playing Tip o Tex at 1:30.
Saturday: NWA Teens 4:30 game vs NWCC
After waiting all day to play, the Teens were ready to take on NWCC. First inning Emma had a beautiful kick to CF who dropped it. Double. Casey with a line drive to the Pitcher advances Emma to 3rd. Lindsey placed a great bunt to LS and then the LS overthrew 1st base and Emma scores from 3rd. Lindsey with an RBI, ends up on 2nd. Sydney with a perfect bunt to 1st advances Lindsey to 3rd. Marisa gets the Intentional Walk. Brianna up with 2 outs and runners on 1st and 3rd. She drills a grounder to 2ndand Marisa gets out at 2nd. We are up 1-0!
Bottom of the first inning NWCC flies out to Emma at 1st and deep to Lindsey in CF. After working their big kicker with multiple pitches, Sydney only allows a single. Phew. Next kicker drills one to Left Field where Marisa scoops it up and gets it to Elle at 3rd, where she was able to peg the runner (the big kicker). After a brief huddle by the umpires, discussions were over, and so was the inning.
In the second inning Calli worked the pitcher with her hand out front almost orchestrating where she wanted the pitch. Calli ended up on top with a walk to first. No scores that inning.  NWA still pumped up.
In the bottom of the second they had runners on 1st and 3rd and 2 outs. What does Sydney do, yep strikes the kicker out.
Top of the 3rd No runs for NWA.
Bottom of the 3rd: After a line drive took a bad bounce, the kicker landed a single. That runner advanced on a SAC and another line drive. 4th kicker took an IW, and the next kicker drilled one to RF. Calli had a misstep but was able to get the ball to Madsion. But 1 run scored. Next kicker is IW. Bases loaded with two outs. Not a problem. Last kicker with a grounder to Emma who easily steps on 1st base. Tied 1 all.
In the top of the 4th, Marisa is on with a line drive at 2B who collided with 3B. Brianna places a bunt to advance Marisa to 2nd. Elle with a tricky bunt that ended up fair, advances Marisa to 3rd, Elle safe at 2nd. Olivia places a bunt down 1st baseline scoring Marisa from 3rd and sending Elle to 2nd. RBI for Olivia. Frida gets the IW and Greta is up to kick. 2 outs. Greta kicks a line drive at 2B, Frida slides safely into 2nd base, disrupting the catch. They throw to try to get Elle out at home, but she scores from 2nd Greta now safe at 2nd and Frida safe at 3rd. RBI for Greta! Emma gets the Intentional Walk, now bases are loaded. Casey up to kick with a grounder to 3rd, Greta slides into 3rd but is out. Exciting half inning for NWA.
NWCC second kicker sends it deep into CF where Marisa and Lindsey collide. All good, kicker is out. Marisa knocks down the next kick to left field only allowing a single. Last kicker with a line drive to Olivia at Right Short who tags the runner from first. Inning over, we are up 3-1.
Top of the 5th: Marisa with a line drive at 2B gets her a single. 2 outs. Brianna with a single advances Marisa to 3rd and Bri to 2nd. Elle gets the Intentional Walk. 2 outs bases loaded. Olivia up to kick. She drills it down 3rd base line, but Brianna gets pegged at 3rd. Barely.
Syd K's the first kicker, Emma scoops up a ground ball and steps on 1st getting the second kicker out. Their big kicker is up again. Fly to RF where Frida stopped it, but an errant throw to first got the kicker sliding into 2nd and safe. We walked the next kicker. 2 outs and nerves were hot, kicker with a fly at RS and Olivia holds on with a fingertip catch ending the inning.
Top of the 6th: Score still 3-1 NWA.  1 out and Greta with a line to 2B for a single. Emma with a blaster at 3B who somehow catches it. Casey up with Greta on 1st. 2 outs. Line drive to center field advancing Greta to 2ndand a single for Casey. Lindsey up with runners on 1st and 2nd. Line drive at Pitcher. Greta is tight but slides in safely at 3rd. Sydney up, bases loaded. 2 outs. Line drive down 3rd base line and Casey gets pegged at 3rd. Exciting play for NWA.
Bottom of the 6th, just need 3 outs. Line drive at RS, Olivia scooped it up, but kicker gets a single. Next kicker with a bunt at LS advances runner to 2nd. One out. Next kicker with a line drive to Greta who popped it up and Elle stopped it. Single. Still 1 out. Runners on 1st and 2nd. Line drive to Emma, stepped on 1st. Could have been an obstruction call on the runner, but we keep playing. Runners at 2 and 3. We intentionally walk the next runner. Bases loaded. Last kicker with a line drive to Sydney who tosses it over to Emma at 1st. Game over.
NWA over NWCC 3-1!
Next game Sunday at Noon
NWA vs OSO: 
First kicker Emma took the second pitch of the game over the center field fence.
Defensively: Sydney is on fire from the mound. Great catch by Lindsay deep in center field. Casey catching a high bunt in the third for an out. Top of the 6th, Emma tried to peg a runner at first, too high and it bounced off the runner, Liv was backing up 1st, scooped it up and stepped on first. Runner out!
Offensively:  Elle safe on first after a collision.
Greta on base with line drive past the pitcher for a single.
Brianna had a grounder in the fourth to advance Lindsay to second.
Elle with line drive to right short who dropped it to score Lindsay for a 2-0 final over OSO.
NWA vs Riverside:
After taking care of business in the first inning. The 2nd inning got interesting.
With bases loaded and 1 out in 2nd, Riverside decided they didn't like Sydney using a rosin bag to dry her hand and wrist. Protest . Once resolved, Syd strikes out next two kickers.
Top of 3rd. 0-0
Calli gets to base on a walk. Greta bunts to pitcher and advances Calli to 2nd.
Emma steps up and drills a 2 run HR over deep CF, hit the top of the tent. Scores Calli from 2nd.
Bottom of the third 2-0 NWA.
Marisa with awesome deep left center field catch
Next kicker same spot as Emma deep centerfield over the fence Riverside scores one, Bottom of the third. NWA up 2-1
Top of 4th:
Elle grounder to pitcher for a single
Liv with a boomer down left-field line, single, advances Elle to second. Frida: Line drive to second Olivia out at second Frida advances to second. One out.
Greta places a bunt to left short who bobbled. Single, bases-loaded  Emma is up!
Emma kicks a grand slam home run over left center field fence. So exciting!
6-1 bottom of 4th
Emma. Caught line drive then stepped on first. Double play! Lindsey catches one deep center field! NWA holds them through the 5th and the 6th.
NWA wins 6-1
Next game Saturday at 4:30 pm vs NWCC